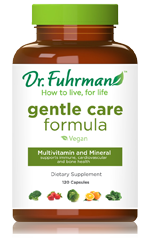 Click on Bottle for More Information
Features & Benefits:
Made from the finest quality ingredients
100% vegan
Free of toxic ingredients that have the potential to cause harm
Contains chelated minerals that support maximum absorption
The safest multivitamin and mineral supplement made
Formula is continually updated according to current research
Contains phytochemical and carotenoid concentrates from green food extracts for added benefit
Manufacturing facility is GMP certified and FDA regulated
Safe and effective for all ages, as well as for women who are pregnant or nursing
Supplements a healthy diet
Is non-stimulating
Is gentle on the digestive tract
120 tablets - 60 day supply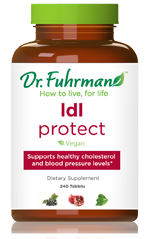 Features & Benefits:

100% natural ingredients derived from food
Demonstrated to lower LDL cholesterol
Shown to be safe and effective in clinical trials
Integrates cholesterol lowering and cardio-protective compounds
No known contraindications, side effects, or adverse reactions
Shown to reduce blood pressure and atherosclerosis
Protects against risk of dementia, strokes, and other diseases connected with aging
Contains polyphenols that can have significant benefits for the heart and blood vessels of the body
240 tablets - 60 day supply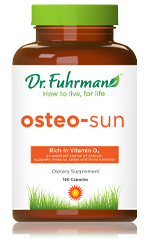 Click on Bottle for More Information
Features & Benefits:
Vitamin D3 – cholecalciferol – a vitamin which is fat-soluble and promotes the increased absorption of calcium and phosphorus in the intestines
Contains calcium and magnesium that are balanced for the best absorption
Critical for bone growth as well as the maintenance of healthy bone density
Contains silica, a trace mineral that is also a significant component of collagen
Enhances the absorption of calcium for optimum bone health, as well as strong nails and hair
Reduces the risk of osteoporosis and helps treat existing osteoporosis
Critical for a healthy immune system as well as cell growth regulation and the prevention of cancer
180 capsules – 60 day supply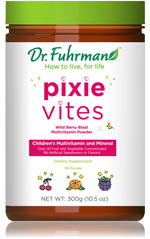 Click on Bottle for More Information
Features & Benefits:
Highest quality children's vitamin-mineral supplement
Contains NO artificial preservatives or sweeteners
Contains 30 vegetable and fruit concentrates
Does not contain allergens such as wheat, dairy, gluten, or soy
Does not contain isolated vitamin A or beta-carotene
Contains full spectrum of nature's carotenoids
Offers protection through natural antioxidants and phytochemicals
Fun for kids! A berry flavored treat!
Great tasting with improved berry flavor. Kids LOVE them!
Granulated powder for easy mixing into children's food and drinks
Convenient new packaging to take it on the road
120 scoops - 60 day supply
Click on Bottle for More Information
Features & Benefits:
Elevation in energy level
Weight maintenance
Support hormonal balance
Fosters digestive health
Improves health of skin
Bottle - 16 oz.
Click on Bottle for More Information
Features & Benefits:
Protein – includes 14 grams of protein equal to about ¼ of your daily protein requirement
Fiber – includes the equivalent of 20% of your daily requirement of fiber intake
Iron – includes 1/3 of your daily iron requirement – like eating more than ½ lb. of raw spinach!
Vitamin D – includes double your daily requirement of Vitamin D; equivalent to drinking four 8 oz. glasses of milk!
Bottle - 16 oz.
Click on Bag for More Information
Available in both Natural and Chocolate flavors
Features & Benefits:
Contains the highest non-soy, raw, whole grain sprouted vegan protein available on the market today
Contains 85% protein – 16 grams of protein in each 1 ½ Tablespoon serving!
Contains all nine essential amino acids
Hypoallergenic Protein
Organic
Highest digestibility and efficiency among protein sources
Low temperature, natural enzyme process used to create Sun Warrior Protein does not include the use of any chemicals or acid hydrolysis
Vitamin and Mineral rich. Also supports the body's absorption of vitamins and minerals
Contains high levels of antioxidants and essential nutrients including iron, potassium, riboflavin, niacin, phosphorous, and thiamin
Unlike other vegetable proteins that can often have a grainy or chalky texture, Sun Warrior Protein is smooth and easily blended
Safe and efficient for all ages
Supports weight loss
Natural or chocolate flavored
Protein extraction process 100% Organic Compliant
Bag - Net Weight 2.2 lbs. (1000g)